Spark Mini
From Echopedia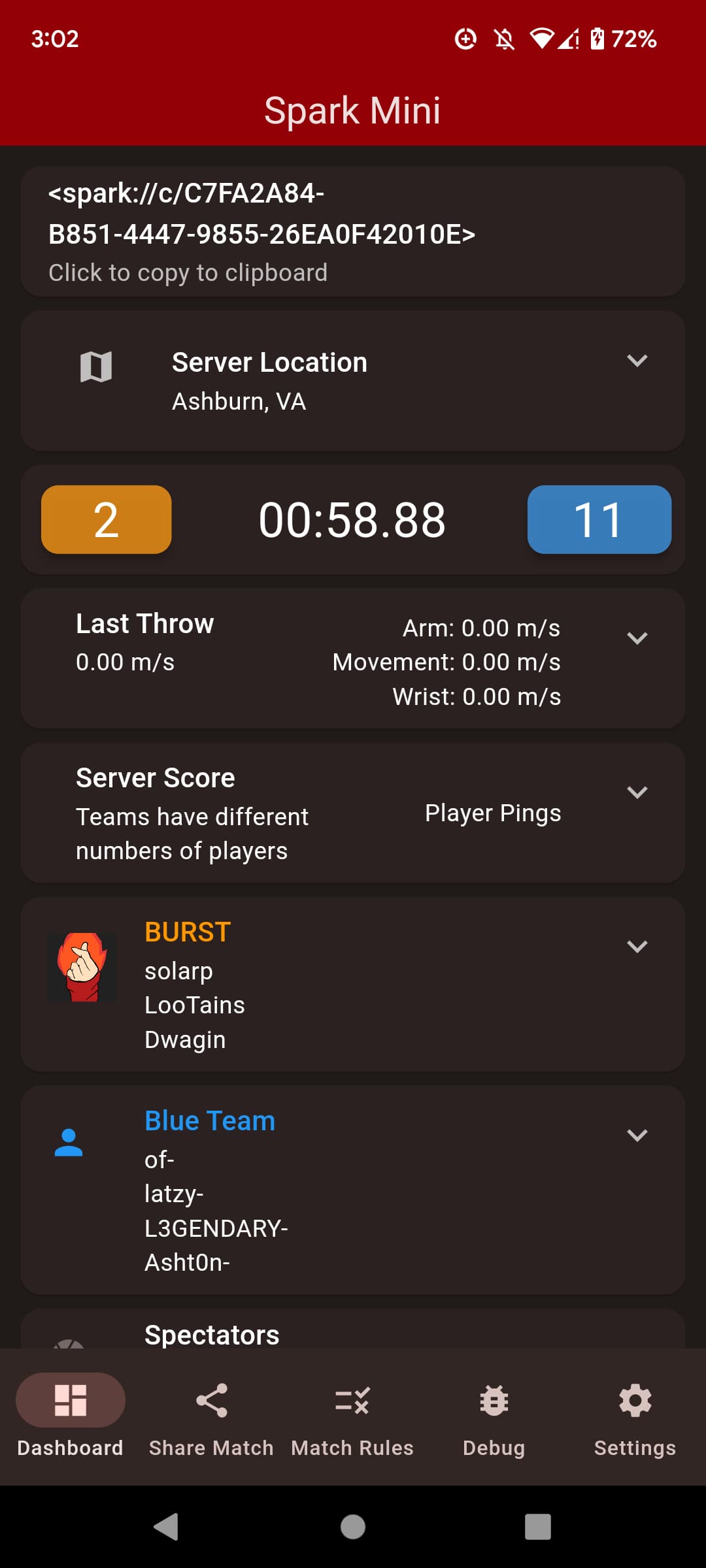 Spark Mini is an open-source companion app for the Quest version of Echo VR developed by Ignite. It shows you server location, server score, team names, and has match hosting functionality.
Spark Mini is only needed if you do not have a PC of any kind. The desktop version of Spark is much more fully featured and works with both the Quest and PC versions of Echo VR.
Spark Mini cannot facilitate you spectating your matches for video recording purposes, since the spectator version of Echo VR made by RAD does not run on phones.
You can install Spark Mini directly on your Quest 2 or Quest Pro. This is required if you're using Quest Pro controllers (on QPro or Q2).
Download the .apk from https://ignitevr.gg/spark-mini (direct link)
Make sure developer mode is enabled on your Quest to sideload apps.
Use the Meta Quest Developer Hub or SideQuest to install the .apk onto your Quest.
Once you're in a match, you can launch Spark Mini by going to the Library and selecting "Unknown Sources" from the dropdown.
You can install Spark Mini on iOS from the App Store:
https://apps.apple.com/us/app/spark-mini/id1575027911
You can search for "Spark Mini" in the Play Store, or visit the store page directly here:
https://play.google.com/store/apps/details?id=gg.ignitevr.spark_mini
Download the latest binaries from the releases page.
If you want, you can always build the most recent commit from source.
MacOS support should be possible if you build the most recent commit from source.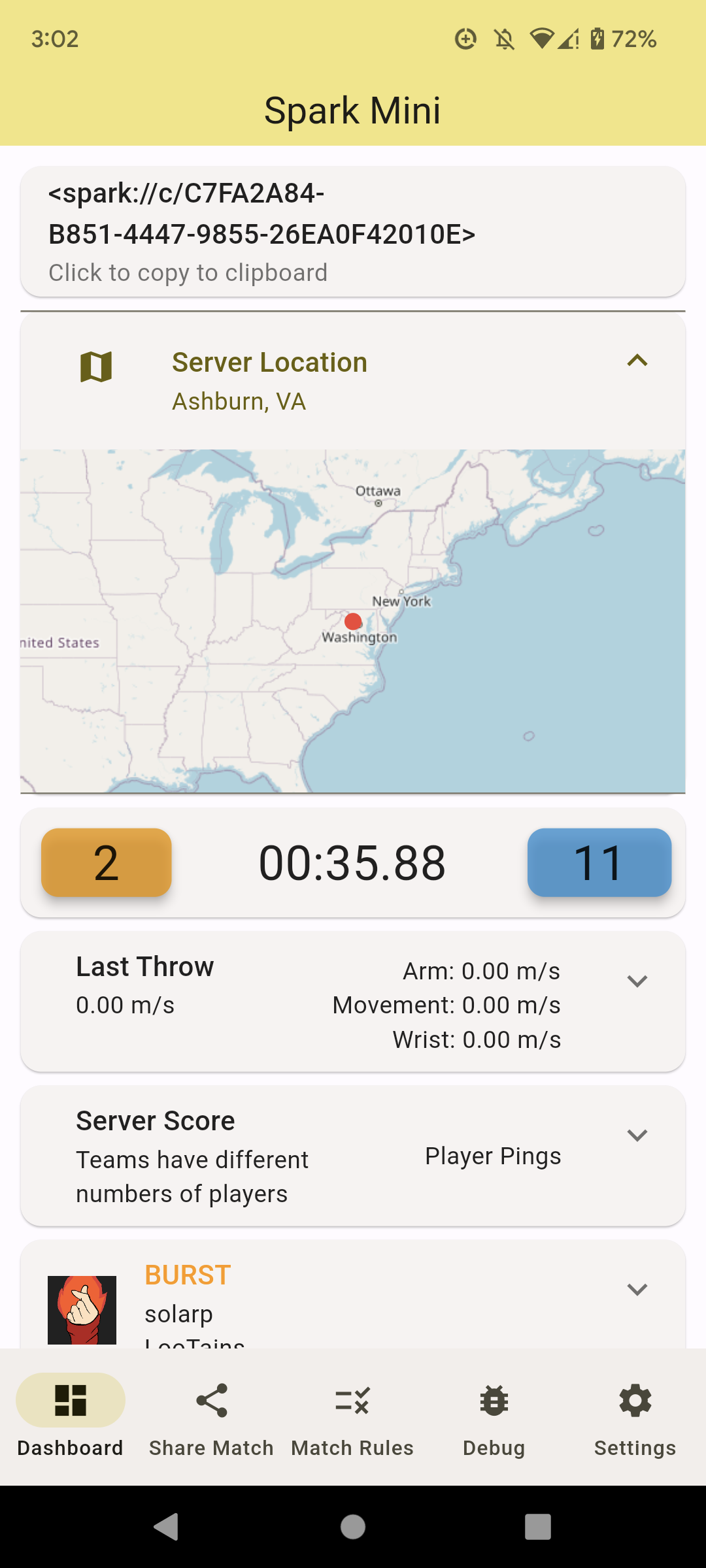 Show your server region
Generate and join matches using spark:// links
Show ingame stats from the scoreboard
Show your exact throw speed break down (wrist speed, etc.)
Host and join matches from a match browser
Set the private match rules from presets
Show server score
Spectate

Spectating is done only by the official Echo VR client, which does not run on phones.

Record replays
Play TTS
Upload Stats to the Ignite database.
Spark Mini says "Not Connected" on the dashboard even when I'm in a match, or the Find Quest IP feature isn't working.
If you're using Quest Pro or Quest 2 with Pro controllers, the API cannot leave the headset. You will need to install Spark Mini directly on the headset (if you're on QPro) instead of on your phone. If you're on Q2, you're out of luck unless RAD fixes the issue.
Spark Mini does not work with the PCVR version of Echo VR. Use Spark instead.
Make sure to enable API in your game settings in VR.
If you just enabled the API in the game settings and you're on Quest, try rebooting your Quest first.
Make sure your phone is actually able to read the API data - go to to http://[QUESTIP]:6721/session, making sure to replace [QUESTIP] with your Quest's actual local IP address, and see if the page loads. For example, the URL could look like this: http://192.168.1.128:6721/session. If the page doesn't load and you are in a public/private match, the problem is not with Spark, but something about the connection to the Quest's API data is broken.
Verify that you're on the same network as your Quest.
Some routers disable access to other devices on the network. If you can, try connecting your phone and Quest to a hotspot to test if that's the issue.
Make sure you're in a public or private match.